HVV Moodboard: Leading Lady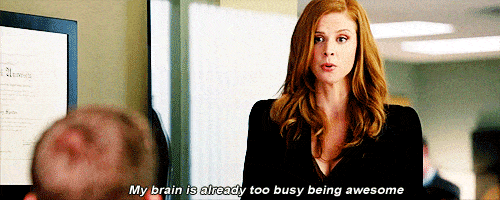 As the festive season/holidays beckon (cue: binge-watching movie/television series sessions),
our upcoming Pierre Classic Midi takes inspiration from a few leading ladies that boast superb skills, strength and killer fashion sense.
Read on for more girl boss inspiration and style notes to motivate you through the remainder of 2016 and into the new year!
1 Suits
(Left: Donna Paulsen; Right: Jessica Pearson)
This American legal drama has captured hearts all over the world - no thanks to its line-up of well-dressed male and female characters.
But Harvey Specter and Mike Ross aside, we lusted after Donna Paulsen (Harvey's executive assistant) and Jessica Pearson's (managing partner of the firm/Pearson Specter Litt)
impeccable office style and were particularly inspired by their figure-flattering corporate dresses that boasted clever draping, nips and tucks.
2 House of Cards
(Claire Underwood)
The saying goes: "behind every great man is a great woman".
In the political web drama series, 'House of Cards', Claire Underwood is one-half of a power couple (her husband is protagonist 'Frank') "who will stop at nothing to conquer everything" they desire.
Cold, calculated and meticulous, this leading lady's icy demeanour is echoed in her choice of clothing that usually features slick tailoring and a recurring sombre palette.
We took note of Claire's preference for greys, navy and black when selecting darker shades for Pierre.
3 How To Get Away With Murder
(Annalise Keating)
We rejoiced alongside the world when Viola Davis won her Emmy in 2015 for 'Outstanding Lead Actress in a Drama Series'.
'How to get away with murder' sees Viola as Annalise Keating, a morally-ambiguous defence law professor who becomes embroiled in a riveting murder case alongside a small group of students.
Annalise is often pictured in her signature style (in and outside of a courtroom) - body-con coloured shift dresses paired with statement accessories.
Pierre's body-loving design was inspired by Annalise's confidence, encouraging women to be comfortable in their own skin.
Pierre Classic Midi
(Available in burgundy, dust blue and black)
---


Related Blog Posts
Don't dream it, wear it.
HVV.
Credits: